Springdale Map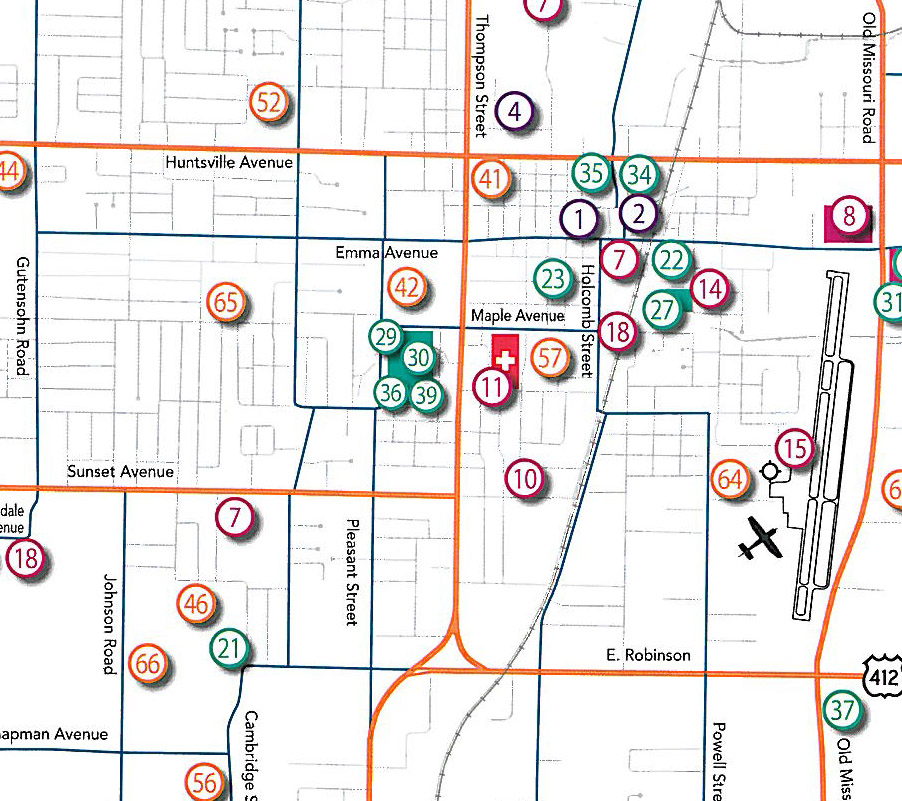 Springdale is a convenient city to navigate, thanks to four-lane crosstown corridors (Don Tyson Parkway, U.S. Hwy. 412, Hunstville Avenue and Wagon Wheel Road) and major north-south highways I-540, U.S. 71-B and Ark. Hwy. 265.
While many of our attractions are located on or near Emma Avenue in historic Downtown Springdale, don't miss Arvest Ballpark, the Randal Tyson Sports Park or Miracle League Complex on the city's west side.
View our city map or go to Google Maps to plot your next visit to the Heart of Northwest Arkansas!