Arts & Craft Fairs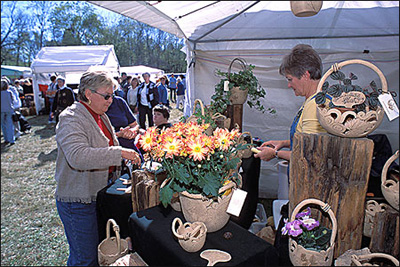 If you enjoy arts and crafts, Springdale and northwest Arkansas should be your destination each October and May. More than 130,000 visitors converge on the area each fall for the War Eagle Fall Fair. The fall fair is held in mid-October while the first week in May is when spring fairs come to the area.
One of the oldest and most popular fairs is at War Eagle Mill. By dawn on each morning of the Fair, a steady stream of traffic will be pouring onto War Eagle Mills Farm. A major reason is to have a chance to buy from the year's work of a favorite Ozark artist or craftsman. Others come early to insure a full day's shopping among the more than 300 exhibitors.
Springdale offers the region's select indoor craft fairs each year at the Northwest Arkansas Convention Center. Thousands of crafters fill the convention hall to purchase goods without fear of inclement weather. For more information, call 800-972-7261.