Beaver Lake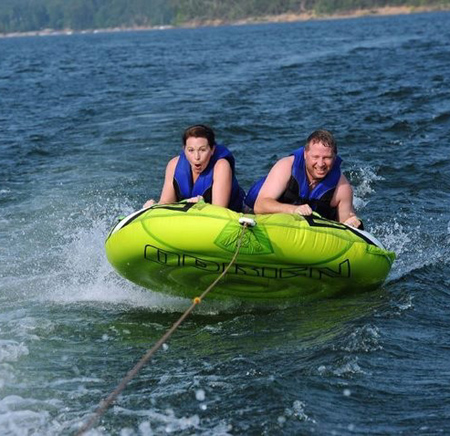 Water sports, hunting, fishing, camping and more are minutes away from downtown Springdale at Beaver Lake. With a 500-mile shoreline, this Corps of Engineers lake winds through more than 70 miles of scenic Northwest Arkansas.
Long recognized as a great spot for striped bass fishing, lucky anglers may also attract bream, crappie, large and smallmouth bass, northern pike, walleye and white bass onto their lines. A popular venue for all water sports, boat rentals are available at several lake docks.
The area around the lake boasts of a multitude of wildlife in its thick, wooded terrain. A hunter can score deer, quail, rabbit, squirrel, turkey and other game during a routine hunt in this area. During almost every Arkansas hunting season, there's an animal in season near the lake.
Hiking trails ranging from one to five miles keep novice and expert hikers alike coming back to the lake. The U.S. Army Corps of Engineers supervise camping on Beaver Lake. Near Springdale, the three closest lake parks are War Eagle Park, Hickory Creek Park and Horseshoe Bend Park.